The ASEE Diversity Committee currently manages awards for two activities: Student Essay & Video Contest, and Best Diversity Paper. Please see the information below or the respective pages for more information on each.
In addition to these diversity specific awards, we encourage everyone to think broadly and inclusively as they consider nominations for ALL ASEE Awards. For the complete list of ASEE awards, go to https://www.asee.org/member-resources/awards/full-list-of-awards

ASEE Best Diversity
Paper Contest
Award Description
The ASEE Best Diversity Paper Award was approved and first implemented in 2015 as part of the Year of Action on Diversity.The award strives to enhance the visibility and sustainment of actions in support of diversity and engineering, which is empowering society in unprecedented ways. Engineering and diversity are at the core of innovation and can address Grand Challenges facing the US and the world. In order for the engineering discipline to reach its full potential, however, the engineering education community and the engineering profession must better include all segments of our society. In particular, engineering must actively engage and help promote the pursuit of engineering education and engineering careers with those individuals who have been historically under-represented within engineering. ASEE believes that diversity and inclusiveness is essential to enriching educational experiences and innovations that drive the development of creative solutions in addressing the world's challenges. We learn from experiences, beliefs, and perspectives that are different from our own. Diversity, demographically, intellectually, and socially, fuels innovation and the development of imaginative and enduring solutions to global problems. The ASEE Statement on Diversity and Inclusiveness is available here.
Thus, the Best Diversity Paper Competition seeks to identify highly impactful efforts by ASEE authors that broaden participation in engineering and influence the inclusive, diverse future of engineering. Click here for information on Eligibility, the Application Process, and Review Process.
2018 Winner and Finalists
Finalists for the 2018 Best Diversity Paper Award, listed below, presented their award winning papers at a Best Diversity Papers session at the annual meeting.
Paper Title
Division/Zone
WINNER: Effects of Research and Internship Experiences in Engineering Task Self-efficacy on Engineering Students through an Intersectional Lens
by Abisola Kusimo (Stanford University), Marissa Thompson (Stanford University), Sheri Sheppard (Stanford University), and Sara Atwood (Elizabethtown College)
Check out the paper here!
Minorities in Engineering Division
Diversity and Inclusion in Electrical and Computer Engineering: Students' Perceptions of Learning and Engaging with Difference
by Sean Eddington, Carla B. Zoltowski, Andrew O. Brightman, Rucha Joshi, Patrice Marie Buzzanell, and David Torres (all of Purdue University)
Check out the paper here!
Liberal Education/Engineering & Society Division
The Power of Peer Mentoring of Undergraduate Women in Engineering: Fostering Persistence through Academic and Social Integration
by Jennifer A Gatz, Dr. Angela M Kelly, and Dr. Monica Bugallo (all of Stony Brook University)
Check out the paper here!
Women in Engineering Division
Gender, Motivation, and Pedagogy in the STEM Classroom: A Quantitative Characterization
by Jonathan D. Stolk (Olin College), Yevgeniya V. Zastavker (Olin College), and Michael D Gross (Wake Forest University)
Check out the paper here!
Educational Research and Methods Division
Uncovering Latent Diversity: Steps Towards Understanding 'What Counts' and 'Who Belongs' in Engineering Culture
by Brianna Shani Benedict, Dina Verdin, Rachel Ann Baker, Allison Godwin, and Thaddeus Milton (all of Purdue University)
Check out the paper here!
ASEE Diversity Committee
Click here for a list of past winners.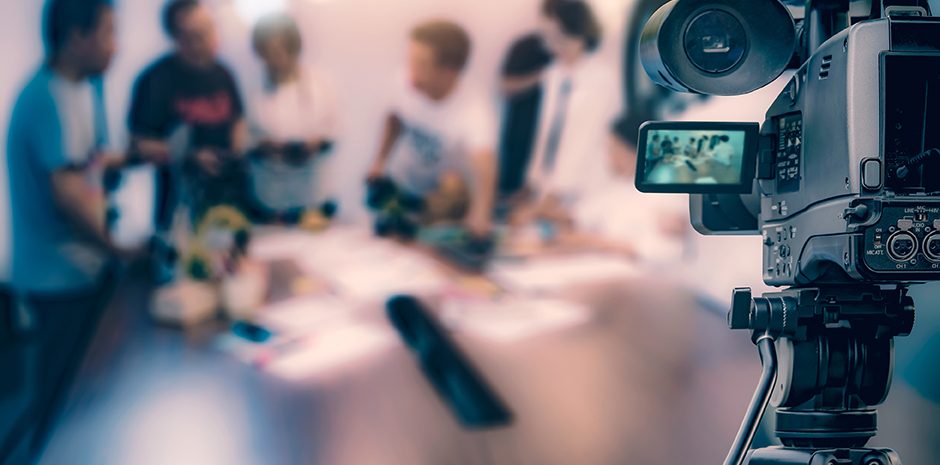 Student Essay &
Video Contest
Status: Winners announced for the 2017-2018 awards. Watch for updates for future contests!
Students, tell us your story or share your perspective!
The American Society for Engineering Education (ASEE) envisions widespread, inclusive, and equitable environments in engineering, academia, and industry that embrace individual differences and leverage diversity for a better engineered tomorrow. The 2017-2018 year celebrated ASEE's 125 years at the heart of engineering education. The ASEE Diversity Committee honored this celebration with a focus on diverse teams in engineering and engineering education, because teamwork is at the heart of engineering.
Students from a broad range of backgrounds and among various grade levels (P12, undergraduate, and graduate) are invited to share their perspective on diversity in engineering teams by submitting an entry into the essay and/or video contests. Each entry should clearly answer the prompt provided below and follow all contest rules. Click here for Rules, Requirements, Eligibility Information, and Submission Guidelines.
For winning entries, click to listen to, watch, or read their entries (where available).
2017-2018 Winners
First Place – Cassandra Woodcock (Graduate, University of Michigan) with her essay, "Transforming Differences to Resources"
Second Place – Jill Wenderott (Graduate, University of Michigan) with her essay, "Diverse Teams Include Intended Audience: Lessons Learned Designing Camp for Liberian Undergraduates"
Third Place – Julio Alonso (Undergraduate, University of Houston) with his video, "The secret to a successful team: Teamwork, Leadership, and Communication"
2016-2017 Winners
2015-2016 Winners