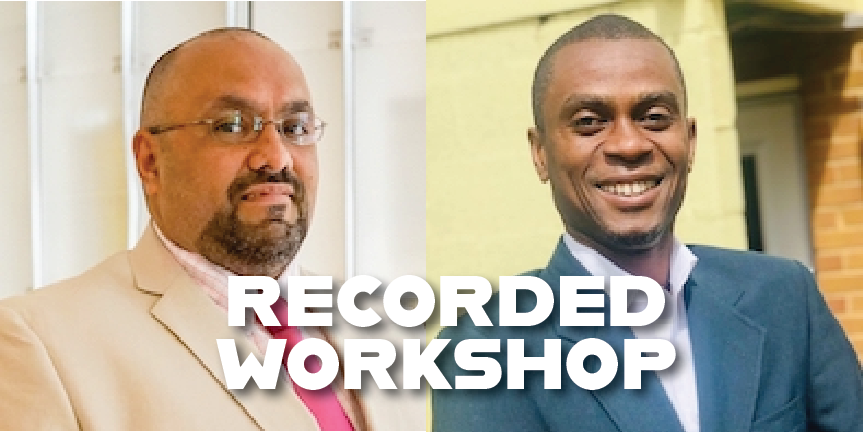 Culturally Responsive Teaching in times of COVID-19
This workshop provides participants with opportunities to actively engage in discussions regarding contemporary issues on pedagogy and think about how to use inclusive pedagogy techniques – like culturally responsive teaching (CRT) in our engineering classrooms. Just as our engineering learning environments are complex, so are the individuals that comprise them. Everyone has visible as well as "invisible" cultural identities, and inclusive pedagogy attends to those differences. Inclusive pedagogy seeks to engage learners in ways that are inclusive and supports environments that are attentive to diversity. It also helps prepare participants to contribute productively to an increasingly complex and globalized society by helping them develop a broader understanding of domestic and global issues. CRT includes teaching methods, techniques, tools, and resources that instructors use in their classes, intentionally using cultural perspectives and experiences of students with diverse backgrounds to promote inclusive classroom interactions. As our teaching role becomes more crucial every day, we will spend time having conversations on why these techniques are important and how to develop them in different scenarios in engineering education. The goal of CRT in engineering education is to provide tools to develop a learning environment that promotes equity, diversity, and support for all students. This is important because research suggests that in order to promote deep learning, we benefit from making connections between what we are learning, and our previous experiences. Hence, by implementing CRT in engineering classrooms we are allowing students to better develop professional skills like teamwork, communication, and interdisciplinarity; but not to the expense of the development of the required technical skills. In the workshop, participants will be provided with several materials (i.e. readings, videos, TedTalk's, assessments) and a discussion-based learning environment will be promoted. The topics that we will explore in the workshop are: (i) Critical pedagogy, (ii) Unintended biases, (iii) Mindful Learning, (iv) Student-centered tools, and (v) engagement and motivation in the digital era.
At the end of the workshop participants will be able to:
Develop a critically engaged, self-reflective teaching praxis that goes beyond content delivery.
Critically evaluate the principles of a diverse and inclusive learning environment.
Identify culturally responsive practices that value all students' backgrounds and identities.
Develop engaging course materials through collaborative, dialogic interaction with others.
This Virtual Workshop was offered August 5, 2020, 10 AM PT, 11 MT, 12 PM CT, 1 ET.
Facilitators
Dr. Homero Murzi

Homero Murzi is an Assistant Professor in the Department of Engineering Education at Virginia Tech. He holds degrees in Industrial Engineering (BS, MS), Master of Business Administration (MBA) and in Engineering Education (PhD). Homero has 15 years of international experience working in industry and academia. His research focuses on contemporary and inclusive pedagogical practices, industry-driven competency development in engineering, and understanding the barriers that Latinx and Native Americans have in engineering. Homero has been recognized as a Diggs scholar, a Graduate Academy for Teaching Excellence fellow, a Diversity scholar, a Fulbright scholar and was inducted in the Bouchet Honor Society.

Johnny Woods Jr.

Johnny C. Woods, Jr. is a Ph.D candidate in Higher Education Administration at Virginia Tech; and also a Graduate Research Assistant in the Department of Engineering Education. He obtained his Master in Educational Foundations from Makerere University (Uganda), and Bachelor in Sociology from A.M.E. Zion University College (Liberia). Prior to joining Virginia Tech, he served at Tubman University (Liberia) for approximately 11 years in several administrative capacities, including his last position of Chief of Staff to the University President and Liaison to the University's Board of Trustees. Johnny's research interests include: higher education finance and administration; STEM Education; immigrants /migrants issues in higher education; and Quality Assurance.