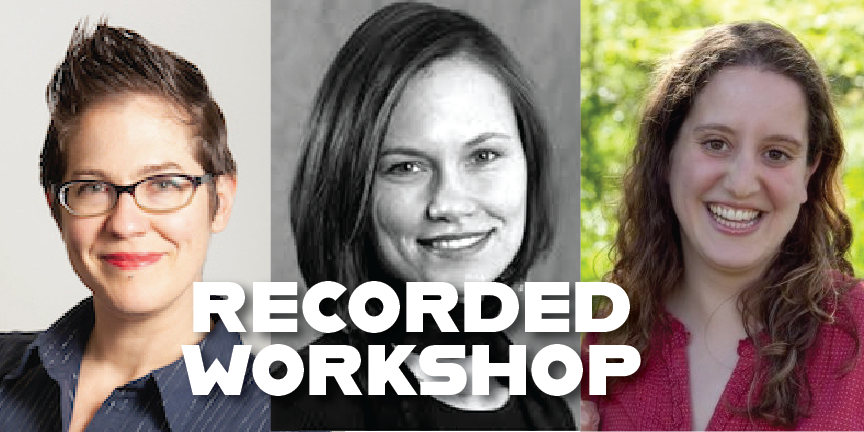 Universal Design for Learning: How can inclusive teaching methods challenge and support all students?
In this workshop, participants will learn about universal design for learning (UDL) and about a useful framework (CAST) for understanding how to apply UDL in learning environments. Participants will see examples of how to apply UDL guidelines through a case study in Discrete Mathematics, with a focus on how good pedagogical approaches can meet UDL goals without intending to. Participants will have an opportunity to think about how to incorporate UDL concepts into an experience, course, or curriculum through a scaffolded exercise.
This Virtual Workshop was recorded on July 22, 2020.
Facilitators
Dr. Alisha Sarang-Sieminski

Dr. Alisha Sarang-Sieminski is an associate dean and a professor of engineering at Olin College. They have taken a winding career path, starting with a BS in chemical engineering from MIT, moving to a PhD in bioengineering from University of Pennsylvania followed by postdoctoral work in the Biological Engineering Division at MIT. They have been at Olin College since 2015, where their work has ranged from bioengineering teaching and research, to running a senior capstone program, to academic leadership. Throughout this, a focus of their work has been to work on issues of equity and inclusion at all levels from offering individual trainings to working for institutional change.

Dr. Sarah Spence Adams

Dr. Sarah Spence Adams is Professor of Mathematics and Electrical & Computer Engineering and former associate dean at Olin College. She earned her Ph.D. and M.S. in mathematics at Cornell University, where she was also a member of the Wireless Intelligent Systems Laboratory in the Department of Electrical & Computer Engineering.  She enjoys collaborating with undergraduate students and has advised dozens of undergraduates in research projects related to wireless communications. Currently, she mentors undergraduates in outreach activities for K12 students, bringing her passion for education to a wider range of students.

Adva Waranyuwat

Adva Waranyuwat is the Assistant Dean of Student Affairs at Olin College. Her work includes professional academic advising and coordination of disability services. UDL lives in the important intersection between students' academic development and accessibility for all students. She has a B.S.in Psychology and History from the University of Illinois, Urbana-Champaign and an M.Ed. from Harvard Graduate School of Education in Human Development and Psychology.