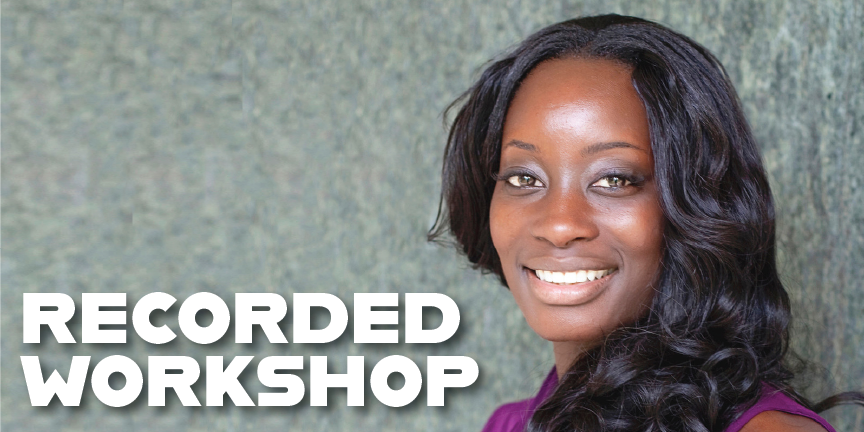 Understanding & Addressing Microaggressions
Understanding & Addressing Microaggressions, by Christina Crawford, Associate Director for Science & Engineering at Rice University
This virtual workshop was held on October 30, 2020, 2:00 pm (ET)
Workshop Description
As African American women are less commonly seen in engineering fields, faculty members, students, and society members may create misaligned associations about their abilities to complete their roles. Many African American women faculty working in Primarily White Institutions (PWI) utilize coping mechanisms such as culture conformity, scholastic maskings, and code-switching to mask the effect of racial and gender microaggressions (Apugo, 2019).
In this workshop, we will learn about microaggressions, the subtle and sometimes intentional, physical, verbal, or nullify acts against individuals of marginalized groups. Participants will read a short article, engage in team discussions, and work through scenarios to understand microaggressions and how to ensure microaggressions are not promoted in the workplace.
Resources
Learning Objectives
By the end of the workshop, participants will be able to explain the three forms of microaggressions, compare scenarios in which microaggressions are and are not occurring, and share at least two strategies with a colleague on how not to create a microaggressive situation.
Facilitators
Christina Crawford

As Associate Director for Science and Engineering at the Rice Office of STEM Engagement (R-STEM), Christina guides Houston area high school teachers to explore both science and engineering concepts and how they can be taught using inquiry & project-based methods. Christina also works with the NEWT Center and leads their Nanotechnology Environmental Engineering for Teachers (NEET) and NEWT Research Experience for Teachers (RET) programs. Christina believes the world and the humans that live in it are only truly valued when individuals come together to share unique, diverse, and sometimes opposing perspectives. The celebration of diversity and the inclusion of all ideas creates a critical consciousness of the world today and paves the way for a sustainable and prosperous future. She currently has a B.S. in Biology from Texas A & M – Corpus Christi, M.S.Ed from the University of Houston, and is a Ph.D. student at the University of Houston studying Urban Education.